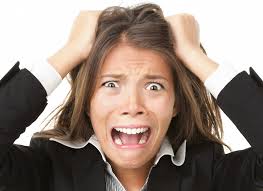 Rent a Photo Booth.  A Clinical study by James Muller, a Psychologist from Stuttgart, advocates that you can reduce stress, improve your mood and help reduce stress related diseases by taking a few pictures.
The research study connects the joy of taking pictures in a photo booth to reduced stress levels, and improved health. Using props and making those silly faces all attribute to positive mood altering that is rejuvenating, uplifting and a good tool for stress relief.
"These days, you have photo booths in every other party or event and people love taking group pictures in those photo booths. So why not rent  photo booth for your next event. What is more interesting is that fact that, more than taking picture it is the good time that people get to spend with their friends makes them feel happy, and when you're happy you relieve stress. Undoubtedly, to rent a photo booth makes an event more interactive and fun," said James Muller, a Psychologist from Stuttgart (read the full story here).
So there we have it. Next time you are considering the benefits of a photo booth rental, you can't overlook the health benefits of reduced stress and stress related diseases. Maybe sometime in the near future psychologists will start to advocate the group photo booth picture in therapy. Group hugs and a pic anyone?