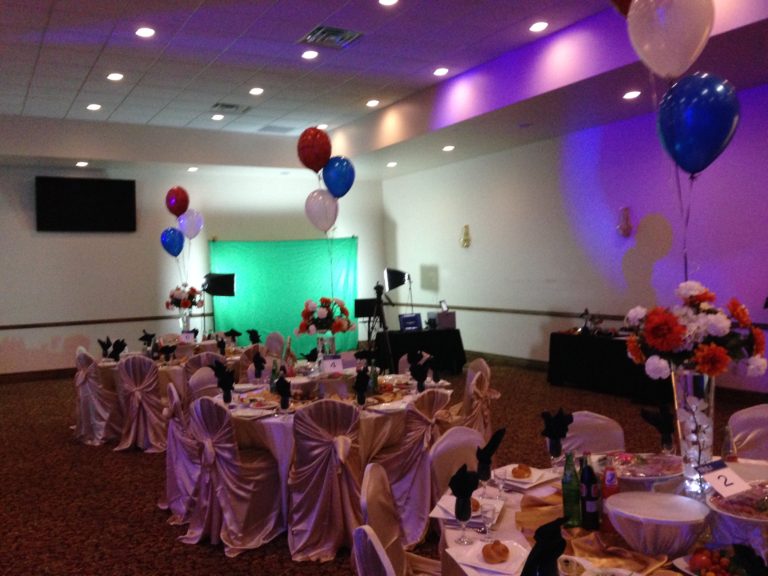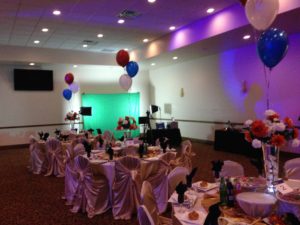 So you've decided to rent a Photo Booth for your event. Maybe it's for your corporate event, a birthday or an upcoming wedding. Whatever the festive reason, you will most certainly run into a few options out there among photo booth rental companies. We have listed the 3 most common Photo Booths you will encounter.
The Open Photo Booth or open air photo booth
The "Open Air" or "Open" photo booth has quickly become the party favorite for those wanting a interactive photo booth experience. Because it is not an enclosed space, these types of booth typically offer more flexibility and can accommodate much larger groups of people. It's not unheard of to get 25 people or more in one giant group shot with an open photo booth. These booths also can typically be adjusted to accommodate small to larger spaces giving you greater flexibility than the other booth choices. One unique advantage to an open air booth is the ability for the operator to adjust the camera focal length and settings to accommodate the size of the group in the booth. This gives guests greater flexibility while taking pictures so that they don't have to try and squeeze into a fixed focal point. An open air photo booth typically has an attendant or attendants who operates and manages the booth.
The ideal situation is an open air photo booth with a green screen. The large area the open photo booth provides, allows for more of the background image to be seen (which is the whole point). If there are only a few people in the booth even more of the background can then be seen. Typical open air photo booth rentals are most popular for corporate events, Graduations, Proms, birthday parties, weddings, sweet 16's, quinceneras, and outdoor events to name a few.
In particular, an open photo booth rental is optimal for Proms and Graduations where you may want to get the "full body shot"
The Enclosed Photo Booth
The enclosed booth is a modern twist to the traditional photo booth. Enclosed booths come in various forms and most have one thing in common, a fixed size. Depending on the photo booth rental company, the most common booth size you will encounter, will be somewhere around an 8×8 enclosure.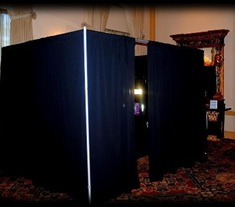 Enclosed booths offer more privacy and are most commonly seen at weddings. Typical enclosed booths have a fixed camera focal point where your pictures will all be taken. Most enclosed booth offer a backdrop. Black is the most common backdrop color you will find. These booths also are typically managed by an attendant or attendants.
The Traditional Photo Booth
We have all seen the traditional photo booth in Malls, arcades, on boardwalks etc. The traditional photo booth is a hard shelled enclosure with a small seating area for typically two people. These are the types of booths with the pull curtain, a fixed camera inside the booth and is self-sustained. These booths do not have attendants and are dropped off at your location.
Though much less popular then the open or enclosed photo booths, you will still see this option available in various markets. With the advances in technology, you may even find a booth operator who offers most amenities then the traditional strips that print at the end of the session. Some operators have more advanced software (like the open and enclosed operators) that offer social sharing, emailing etc.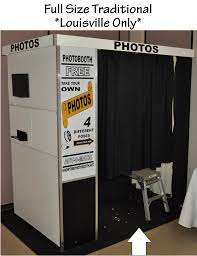 No matter what your event type, one of the above photo booth rental types will most certainly be the best fit for you event needs. Some of the best photo booth rental companies offer a combination of these types of booths as well as other offerings and amenities. We've listed a few companies below by Market
Los Angeles: Hollywood Photo Booth
Tucson: PhotoBomb Photo Booth
Miami: Miami Event Photo Booth
Phoenix: New Era Productions
San Francisco: Say Ya Photo Booth