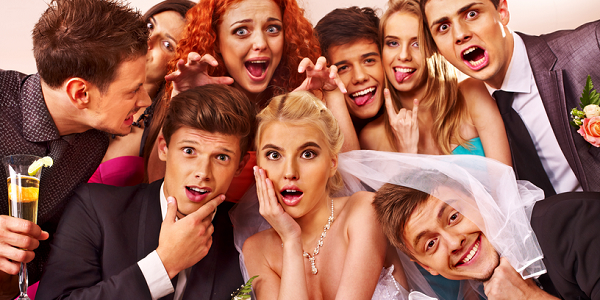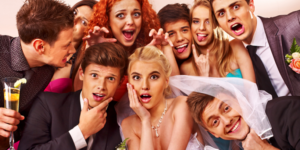 If you are planning on a photo booth, you've most likely considered a Do It Yourself (DIY) Photo booth, and may have some big ideas. You've probably researched the cost and have been considering saving on the cost of a professional Photo Booth. You may be willing to put in the time and effort it takes to pull of a DIY Photo Booth in order to save money, but here a few very practical reasons why it may not be the cost saver its cracked out to be.
Is your time worth money?
You know the saying. Money is time and time is money. Lets face it, planning a DIY Photo Booth takes time. From the initial research and all the purchases you will have to make, to the execution and implementation, a DIY Photo Booth is a gargantuan time killer. Fundamental research and purchasing decisions from the type of camera, printer, background set-up, lighting, computer, media, software , and prop acquisition (just to name a few), are just the beginning. Bottom line is that most people severely underestimate the actual time that's involved in a DIY booth. So if time is money, you should go into it understanding it can take many hours of your time.
Figure out your costs in advance
A Photo booth set up is not as inexpensive as you may think. To start, you need a decent camera. Although you can use a webcam for some booth applications, a DSLR camera will give you better professional results and is what most reputable Photo Booth operators use. The next big cost factor is your printer. A professional Sub-dye printer can cost upwards of $1000 and is type of printer a professional would use. Home printers and the associated costs (yes those ink cartridges are pricey) is the number one underestimated cost. Your typical home printer may print photos, but once you factor and budget the cost of photo paper and ink (not to mention your time investment), you may find yourself re-looking at the professional booths advantages. (i.e print quality, print time, verses your cost/quality/time etc.).
Photo Booth Software
The software to your Photo Booth is critical, not to mention expensive. Software can range widely in features, costs and user friendliness. When it comes to software you really need to do your homework and test, test test. Though it may seem easy watching a professional booth operate, the fact is there is a plethora of problems that can (and will) occur between the marriage of your software, computer, camera and printer that are unforeseen and need to be worked out (i,e software and printer settings, security/firewall interaction, camera compatibility with your software and/or computer etc.
Lighting and Props
Every Photo booth needs props, lights and a backdrop. Lighting is a crucial element in producing quality images that separate the pros from the rest. An on camera flash can work, however that tends to produce shadows, poor back lighting etc. A typical professional booth will have a key light with supporting lighting for the background etc. Almost all DIYers find out how critical lighting really is, unfortunately at their event. Props, props and more props. Props are fun, no doubt. But they also add up. Hats, Boas, glasses etc are all a part of a booth rental and will literally cost you hundreds of dollars to duplicate.
In Conclusion
Do your homework and figure out your costs before you take that step to do a DIY Photo Booth. Though some websites make it seem like an easy thing to do, the fact is, it can be quite complicated and costs can spiral upwards if you jump into it without doing your research. The difference can be likened to having your Uncle Henry photograph your wedding as opposed to a professional photographer. Although that can be a solid option for some, it may not be for others.