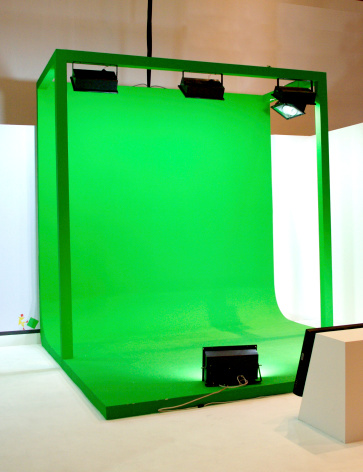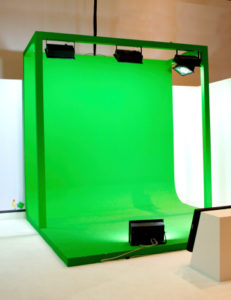 If you want to film a commercial or stage a photo shoot, you likely have big ideas. You want to wow the people who engage with your creation. Maybe your imagination takes you to the Great Wall of China, or the surface of the moon. Of course, it would be impractical or flat-out impossible to do this. Luckily, there's a solution, and it's called "chroma key compositing," or as it's commonly called, the use of a "green screen."
What's a Green Screen, Anyway?
Chroma key compositing is simply a post-production technique that involves layering two images together. What this essentially means is that a person standing in front of a green screen can be made to look like he's standing in front of the Taj Mahal or the Statue of Liberty without him ever having to leave the city. Although the most common term for this is "green screen", a blue screen may also be used if the picture that is to be layered has an overwhelming amount of green in it, like for example, a rainforest. The uses for this technique are endless, and its applications are seen in numerous places, including on the news, in movies, in photographs, and more. Photo Bomb Photo Booth often uses a green screen for the Tucson photo booth rentals we offer to events and parties.
Photo Bomb Can Help Take Your Project to the Next Level
Why not utilize green screen technology to make a truly incredible project? If you're looking for a green screen for your next project, or are interested in the most complete photo booth experience for your event or party, turn to Photo Bomb Photo Booth in Tucson and Phoenix. Our Photo Bomb Packages include a photo booth attendant, unlimited photo sessions, choice of backgrounds, video clips, high-quality glossy prints and much more. To learn more about our photo booths and packages, visit us online or call (520) 549-6022 or (480) 409-1243.